Precautions & Hygiene Standards

100 % Safety - 0% Cancellation
Free cancellation of your booking up to 1 day prior to arrival
TRUSTED CLEANLINESS - CERTIFIED HYGIENE!
Hygiene in hotels is a matter of trust, espacially in these times. Preferably the hotel's own hygiene concept is certified and secured by external specifications. The "Schafflerwirt" has been certified by TrustYou with a "Trusted Cleanliness" logo.
Due to the current decision of the federal and state governments to combat the SARS-Cov2 pandemic, the Hotel Gasthof Schäfflerwirt determined the following measures:
MEASURES WE HAVE TAKEN:
BASIC AND MAINTENANCE CLEANING WITH MICRO DRY STEAM SYSTEM:
Micro Dry Steam System
Chemical-free, sustainable cleaning and disinfection, great savings in water and avoidance of plastic, CO2 and chemicals in wastewater.
A small step with a big impact on our health and our environment!
---
The corona pandemic has caused us to rethink.
We questioned our way of cleaning and completely restructured and rebuilt everything.
It is no longer enough just to care about cleanliness and removing dirt. Rather, it is about hygienic cleanliness to protect our health from viruses and bacteria.
Dirty surfaces and multi-resistant germs prove that the conventional methods with cleaning agents and disinfectants are not sufficiently effective.
That is why we only clean our entire operation with micro dry steam.
This is superheated or saturated steam that is heated up to 200 ° C!
With the power of the heat, viruses are thermally inactivated and germs - even the most stubborn MRSA germs - are greatly reduced and killed.
All residues from cleaning agents and disinfectants as well as dirt are removed quickly and easily without leaving any residue. Even in inaccessible places. This also removes the breeding ground for germs. The surfaces - even sensitive ones - are still protected.
Especially those guests who suffer from different allergies will be happy about this type of cleaning in a hotel!
And this is what "Green Cleaning" looks like: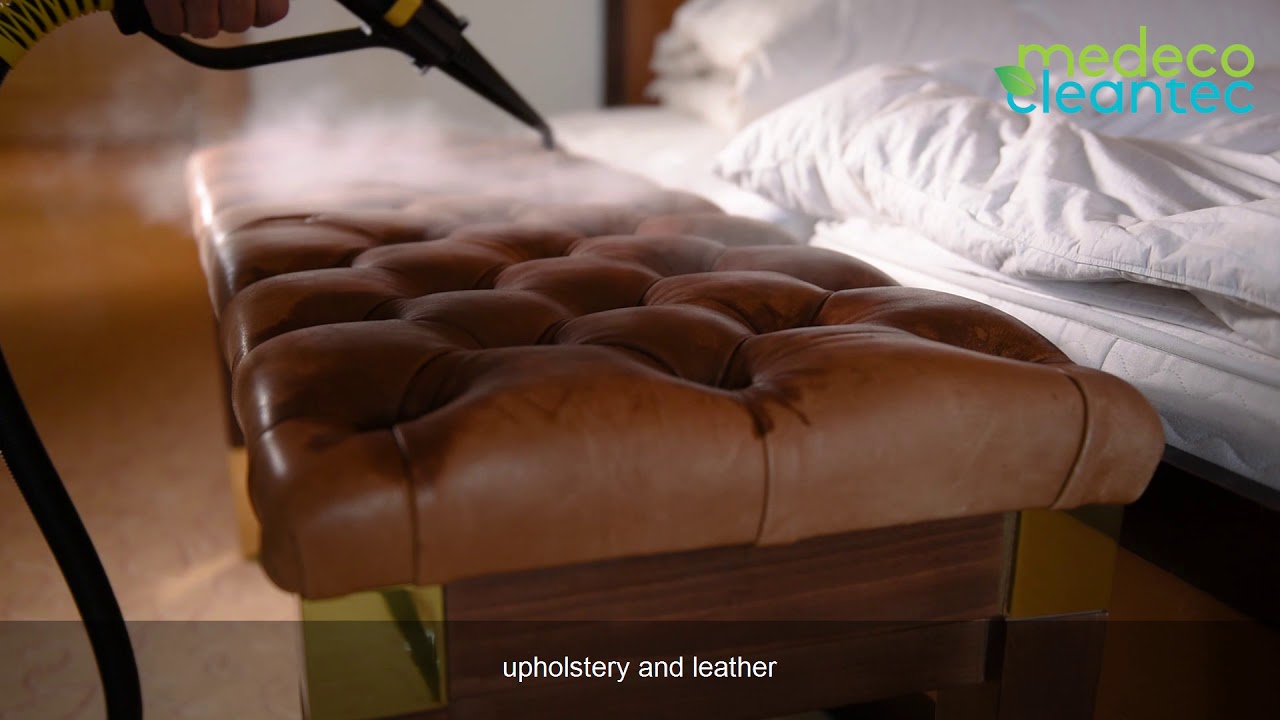 EMPLOYEES:
Employees
We have equipped all employees with mouth and nose masks and are required to wear them.
All employees who show symptoms of a cold stay at home.
We carry out special training courses for our employees.
Our company is accompanied by a professional, external company all year round in matters of cleaning and hygiene.
DISINFECTION DISPENSER:
Disinfection Dispenser
The entire Hotel is equipped with Disinfection Dispensers
You will find them
at the reception

in the restaurant

in public toilets

on corridors
SAFETY DISTANCE:
Safety Distance
Plexiglass panes as spit protection at the reception
limited number of people in the elevator
BED, LINEN AND FROTTEE HYGIENE:
Bed, Linen and Frottee Hygiene
Terry towels are washed and disinfected in our own laundry in accordance with all current hygiene regulations and with a modern dosing system.
Bed linen and table linen are washed by the Greif laundry in Augsburg.
We use hygienic lower covers.
For the highest demands, cleanliness and an all-round healthy sleeping environment in the area of ​​bed hygiene through reliable shielding from allergenic substances.
all mattresses are equipped with anti-allergenic hygienic covers
all pillows are also equipped with anti-allergenic hygienic covers
ROOMS:
Rooms
Disinfection of the room keys and key cards before they are issued.
All of our pillows and mattresses are equipped with a pillow hygiene cover with a zip. These are washed after each departure.
Ventilate / open the windows and balcony doors during the entire cleaning time.
Intensive room cleaning and additional disinfection of the usual points of contact such as light switches, door handles, remote controls, taps, toilets.
Room cleaning is only done if requested, at the latest after the 2nd night.
Towels can be changed daily on request.
As far as possible, each room remains well ventilated and unoccupied for 24 hours after departure.
TAVERN / RESTAURANT / BEER GARDEN
Tavern / Restaurant / Beer Garden
The distance between the tables has been increased or not all tables are occupied in order to maintain the minimum distance.
In addition, so-called spit protection walls were installed in the guest rooms.
No cutlery jugs, instead disinfected cutlery wrapped in napkins with gloves.
Regular ventilation and well-functioning ventilation systems.
Digital menu with QR code and online ordering possible.
As far as possible, we try to avoid objects (e.g. salt, pepper, sugar shakers) that are used by several guests.
All tables are professionally cleaned and disinfected again after the guests leave.
We adhere to the HACCP guidelines in kitchen and service.
All dishwashers in operation with at least 70 ° C.
HOW SHOULD I BEHAVE IN THE HOTEL?
CORONA-PRECAUTIONS:
Corona-Precautions
Shaking hands


A warm smile replaces a handshake by a thousand percent

Mask requirement


Wearing a mask in all public areas is mandatory. Of course, these can be removed from the table. In case you have forgotten your own face mask, you are welcome to purchase a disposable mouth and nose mask for 1.50 € at reception.

Sneeze Etiquette


Sneezing and coughing in the crook of your arm or in a disposable handkerchief despite the mask.

Hand disinfection


Regular disinfection of hands is mandatory when entering and leaving the hotel / inn. Dispensers with disinfectant are available. Regular hand washing with soap (sing "Happy Birthday" 1x - approx. 30 seconds)

Keep distance


Please respect the distances and keep them in all public areas (1.5m).

Disease symptoms


We ask guests with a cold not to arrive. Your booking can be rebooked free of charge until further notice or cancelled up to 1 day prior arrival. If you cannot arrive, we will definitely find a solution!

Reservation & documentation requirement


A reservation in the inn is desirable so that we can optimally prepare for our guests. Name and telephone number must be given in order to be able to trace contacts if necessary.

Room


Please ventilate your room when you leave.

Check Out


In order to avoid waiting times and crowds, you can settle your bill the evening before your departure.
We reserve the right to make changes at short notice and do not guarantee completeness.
Your Haller Family and Team